MAYFAIR STOCKINGS NyloNova interview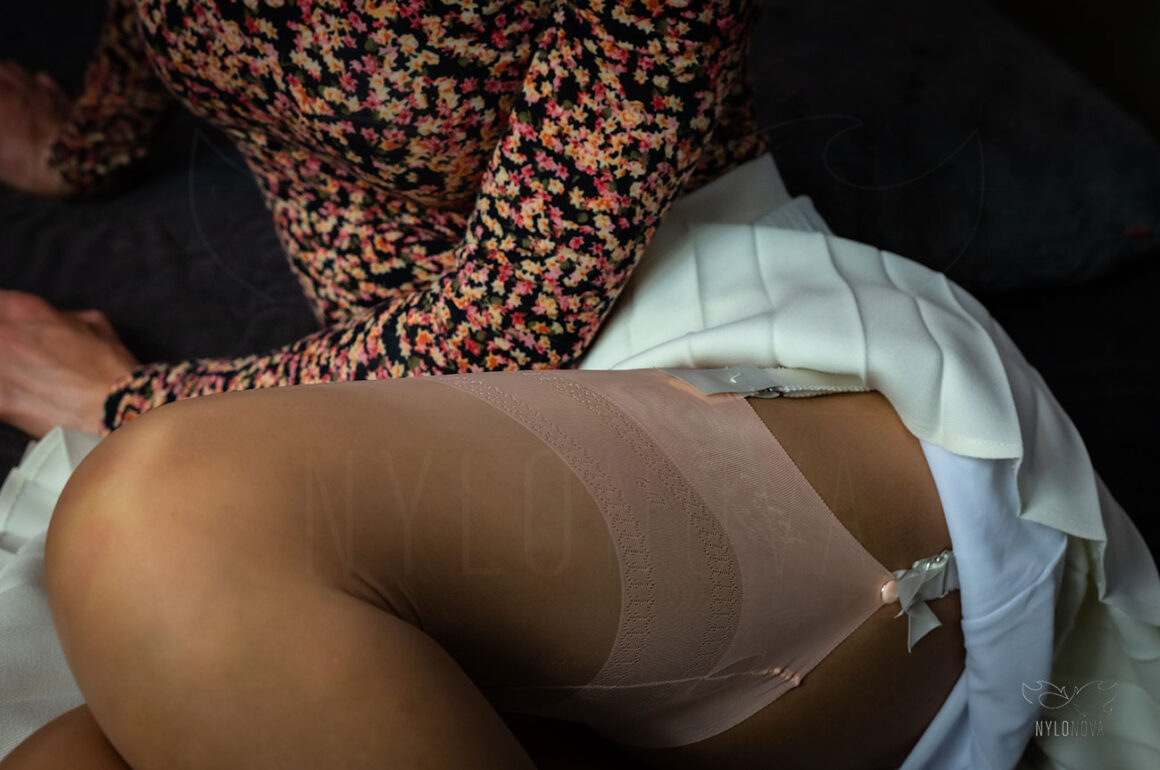 Some time ago we have been approached by Lucy from prestigious Mayfair Stockings. She offered us a chance to get our NyloNova nylon stocking photos featured on their website.  There were also couple of questions for Mrs NyloNova to answer. We've picked up our selection of photos for this occasion. Enjoy. 
---
The NyloNova Interview
If you love Instagram almost as much as your hosiery, there is a good chance you will have seen the stunning NyloNova account, featuring Monika in a collection of beautiful photographs.  We spoke to the incredibly feminine Monika about her love for stockings, and this is what she had to say….Lucy x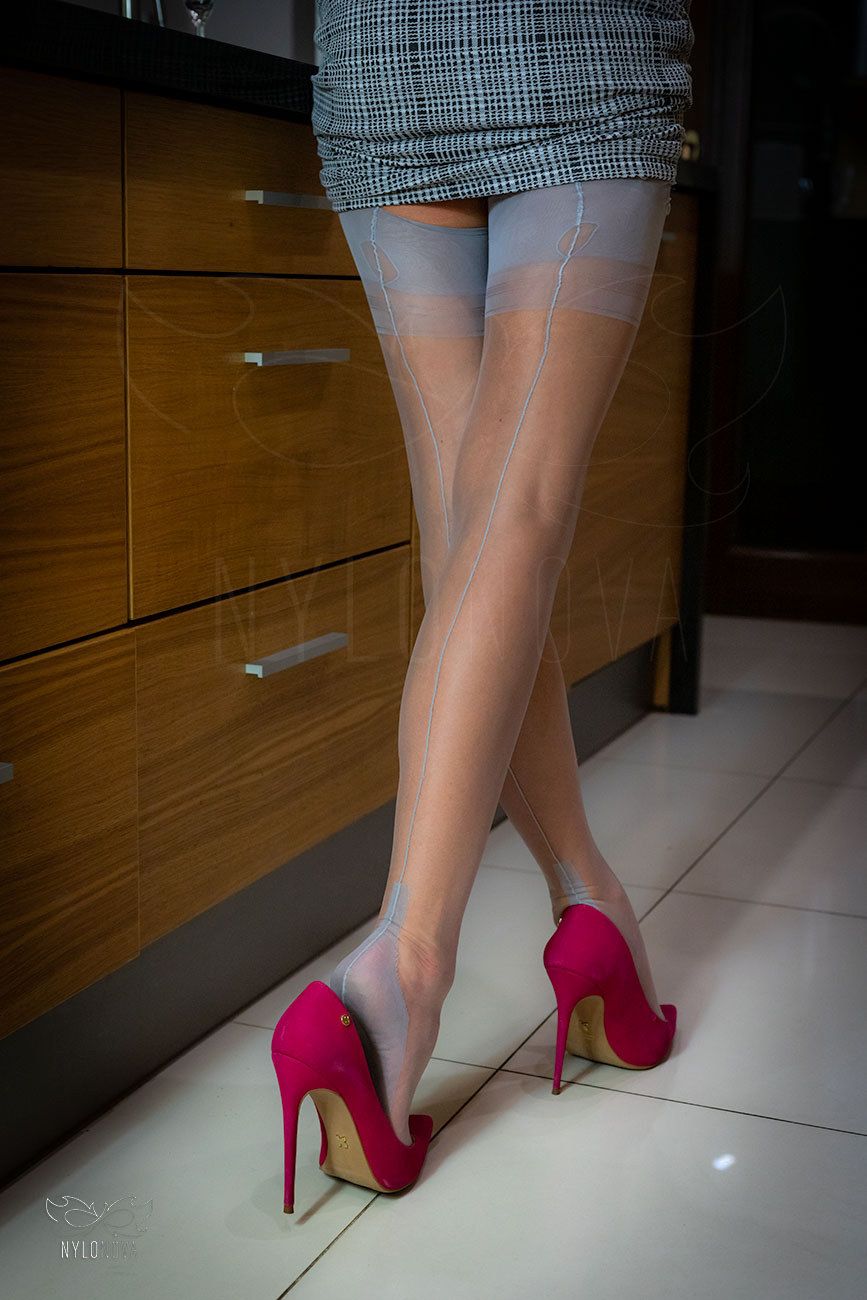 Welcome to Mayfair, please tell us your name.
Hello Mayfair and thank you very much for having me on the blog! My name is Monika, but in all publications over the internet I rather prefer to be referred to as Mrs NyloNova.
What is your favourite style of hosiery?
My preferable style is nylon stockings with a garter belt. (RHT – Reinforced Heel and Toe, FF – Fully Fashioned, and RHT Seamed)
How does wearing hosiery makes you feel?
Wearing nylon stockings definitely makes me feel more confident. Having such a unique and elegant hosiery on my legs, kind of creates an aura of attractiveness which is nothing but pleasure that you want to feel again and again.
What is your favourite outfit for making an impact?
It's not difficult to guess that watching all the Mrs NyloNova photos! I prefer a lot of femininity in my outfits, so in most cases that would be a classic knee length pencil skirt or pencil dress, shirt or turtleneck and high heel pumps. Apart from that, I do also like to wear flare skirts from time to time, as they bring back a lovely charm of the vintage style.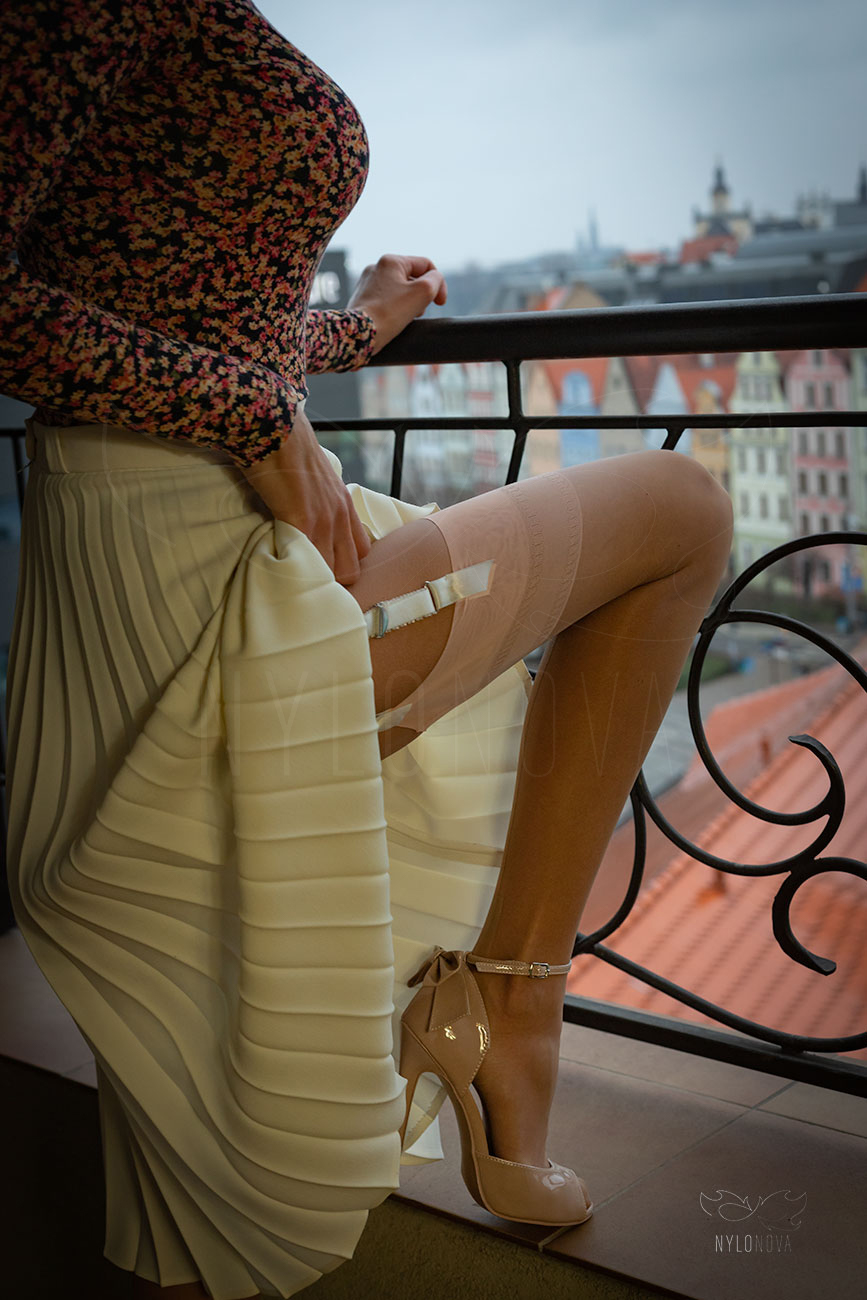 Do you only wear stockings for special occasions, or do you wear them most of the time?
Considering my style of life I'd say I wear them any time it's possible, as I simply love to do that!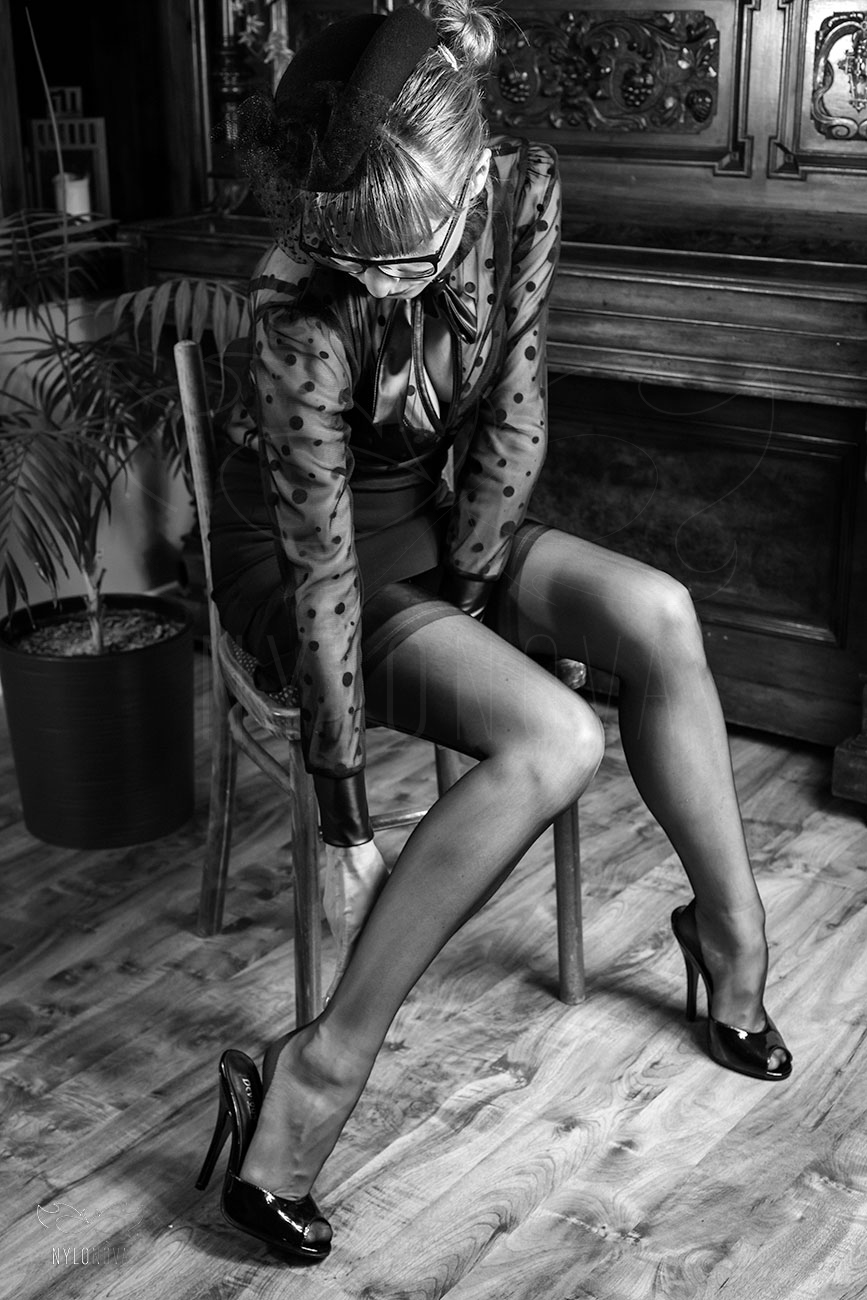 Do you prefer vintage nylon stockings, or modern day hosiery with a little stretch to them?
Definitely vintage nylon stockings are my favourite (both RHT and FF). However I do have, and wear, any kind of stockings including modern ones with a bit of stretch to them.