CONTRAST SEAM NYLON STOCKINGS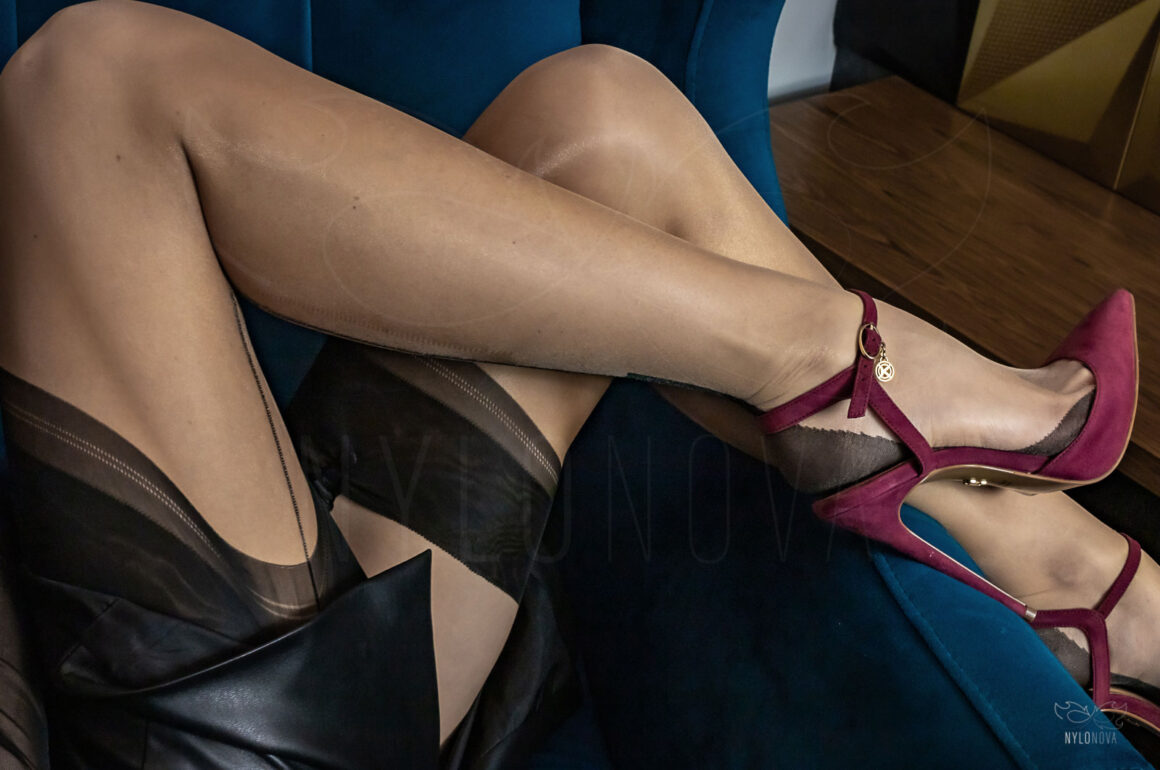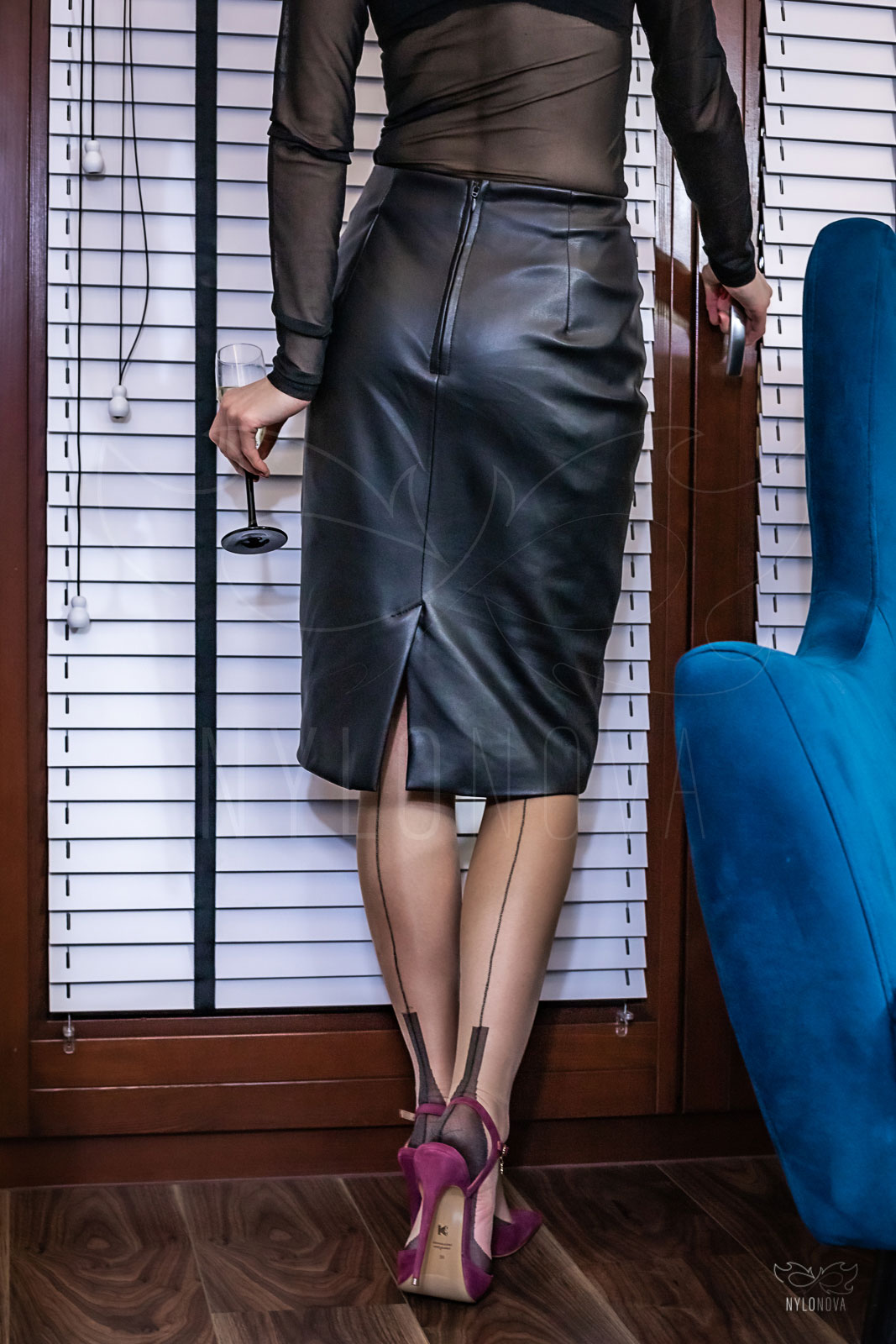 Contrast Seam Nylon Stockings
We haven't presented many outfits with contrast seam bicolour nylon stockings so far, so it seems to be a good opportunity to see how that pair of beauties shows on the legs. These particular nylons has a classic  seam with cuban heel and wonderful welt in two shades of black.
Super Sheerness
As you can see on the photos these stockings are super delicate and sheer. With a bit of a light you can almost see the shade of the skin underneath. That is definitely one of the features everyone appreciates in genuine fully fashioned nylon stockings.
Keep your seams straight

When wearing real nylon stockings, always make sure to use properly designed and sewn garter belt!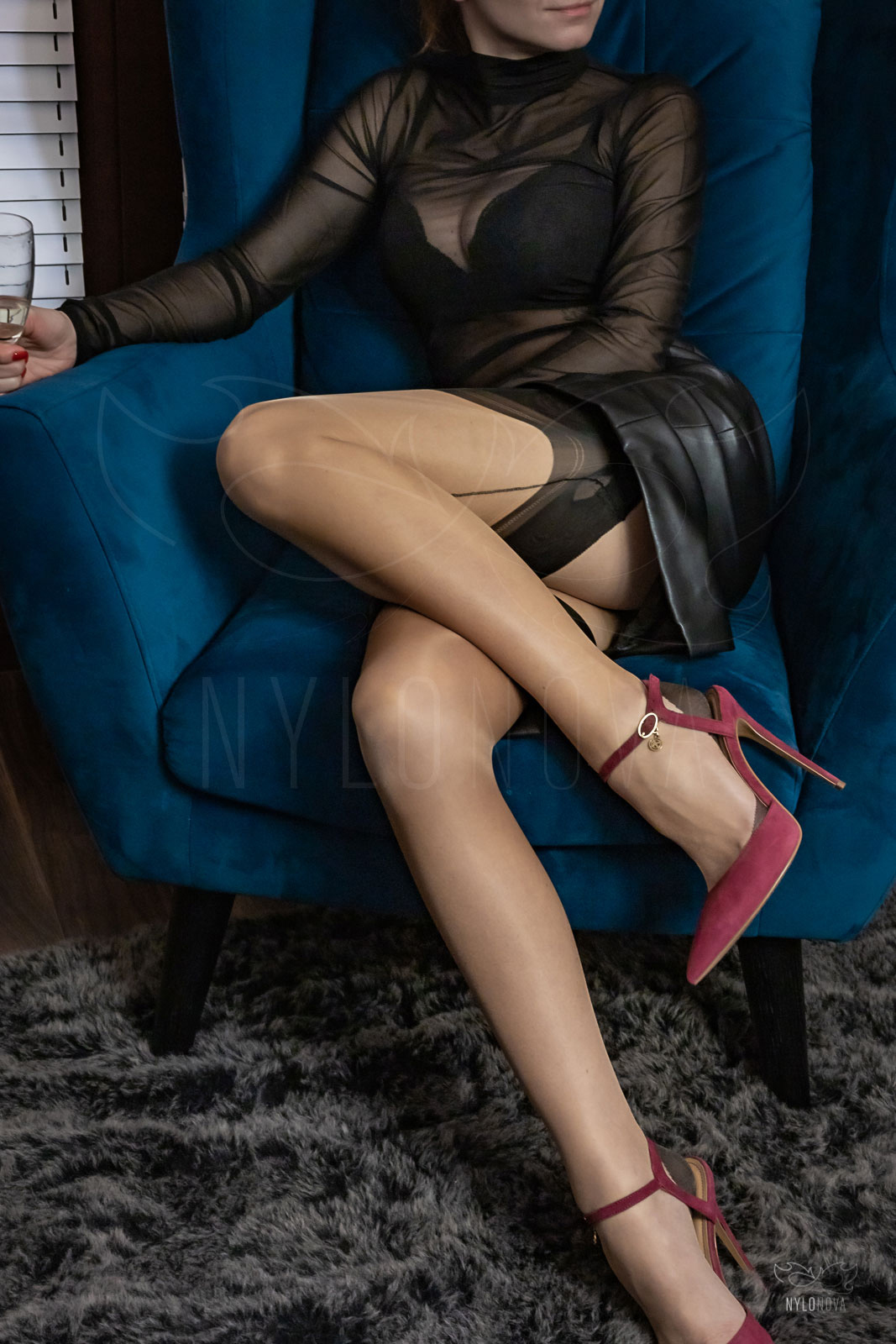 Where could be worn
Such stockings seem to be perfect both for a date and an elegant party after choosing the right outfit. Often black color appears in elegant attire compositions. Here, black seams alone would  be a beautiful addition and complete the outfit. They easily make an intriguing "cherry on the top".
Despite the fact that these nylons are so beautifully delicate, and eye catching, the contrasting seams give so much of a retro chic that they can overshadow the entire outfit. They are becoming distinctive element of the whole picture that brings all attention. Isn't it a part of what it's about in wearing seamed nylon stockings? 🙂